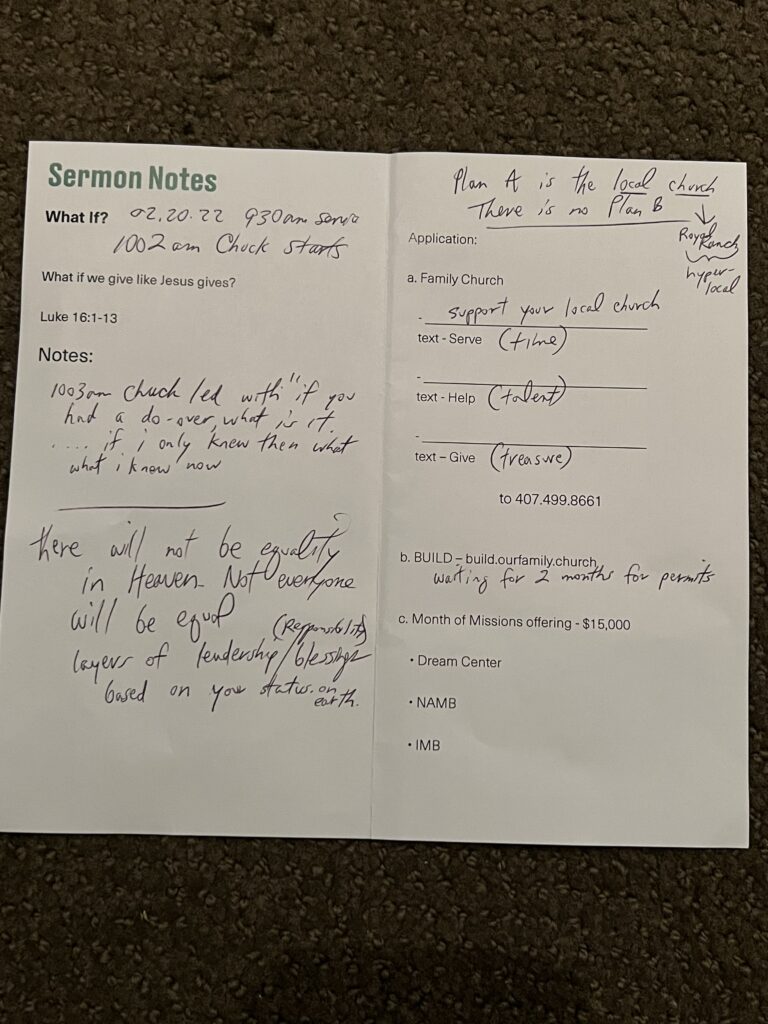 Pastor Chuck said, "Plan A is the local Church. There is no plan B."
i go one step further to say that Plan A is hyper-local, the people you live next to and the families you drive by before turning down your street.
.think .differently
Being different is better than being better.
Note: On yesterday's walk to the 9:30AM service, stopped to talk to Mike, who's home is separated from Lakeside Church only by the Church's chain-link fence. Anyway, after talking with Mike, asked if i could give him a hug. He accepted. Church is every step. Had to jog the next half-mile to the Church to make up for the time spent talking with Mike. Totally not an inconvenience.
• • • • •
This website is about our HOME. This is the fifth of five daily, differently-themed blog posts about: (1) mind, (2) body, (3) spirit, (4) work, (5) home. To return to Mid Life Celebration, the site about MIND, click here.