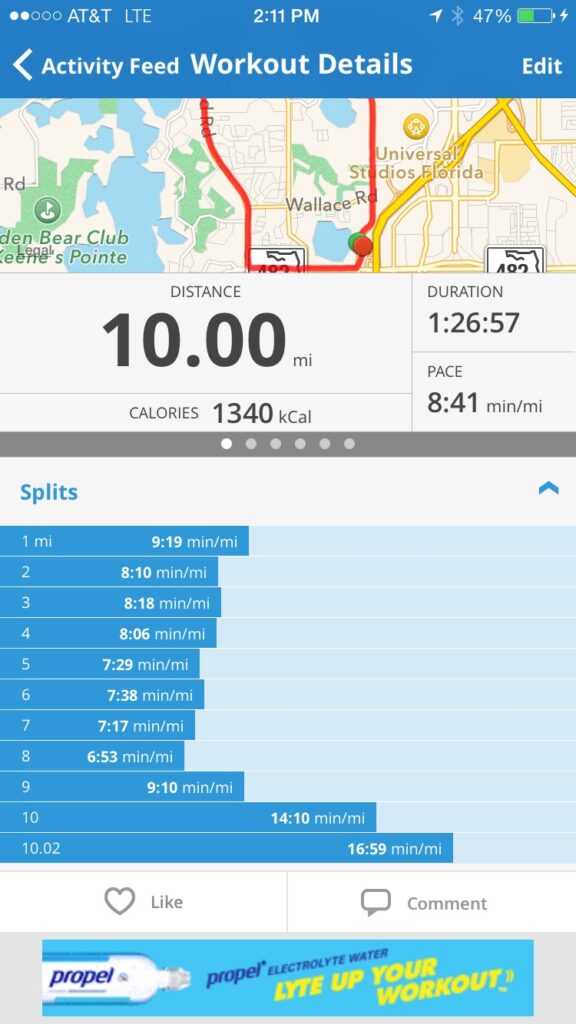 When you change what you see, what you see changes.

dad
New runners are programmed to believe that the longer you run, the slower your speed becomes.
Why?
Because the body gets tired.
Like when you do pull-ups, the more you do, the harder each successive pull-up becomes.
.think .differently
Or don't .think .differently
As a lifelong sprinter, for me to run 10 miles without stopping is a miracle.
To run eight consecutive miles with negative splits is astonishing.
To make mile eight as a sub-seven-minute mile is remarkable.
To do this in my late 50's, as a sprinter, is extraordinary.
Perfect example of growth mindset.
Note: well aware there is a few second difference for mile 5 and 6. I'm not a machine who can lock into an exact pace. The spirit and intention was negative splits. Being off by a few actual seconds doesn't diminish the intentionality to run eight consecutive negative mile-splits.
Note: Closed mindset would be a person arguing that miles 5 and 6 technically aren't negative. Technically no. Psychologically yes.
• • • • •
This website is about our HOME. This is the fifth of five daily, differently-themed blog posts about: (1) mind, (2) body, (3) spirit, (4) work, (5) home. To return to Mid Life Celebration, the site about MIND, click here.