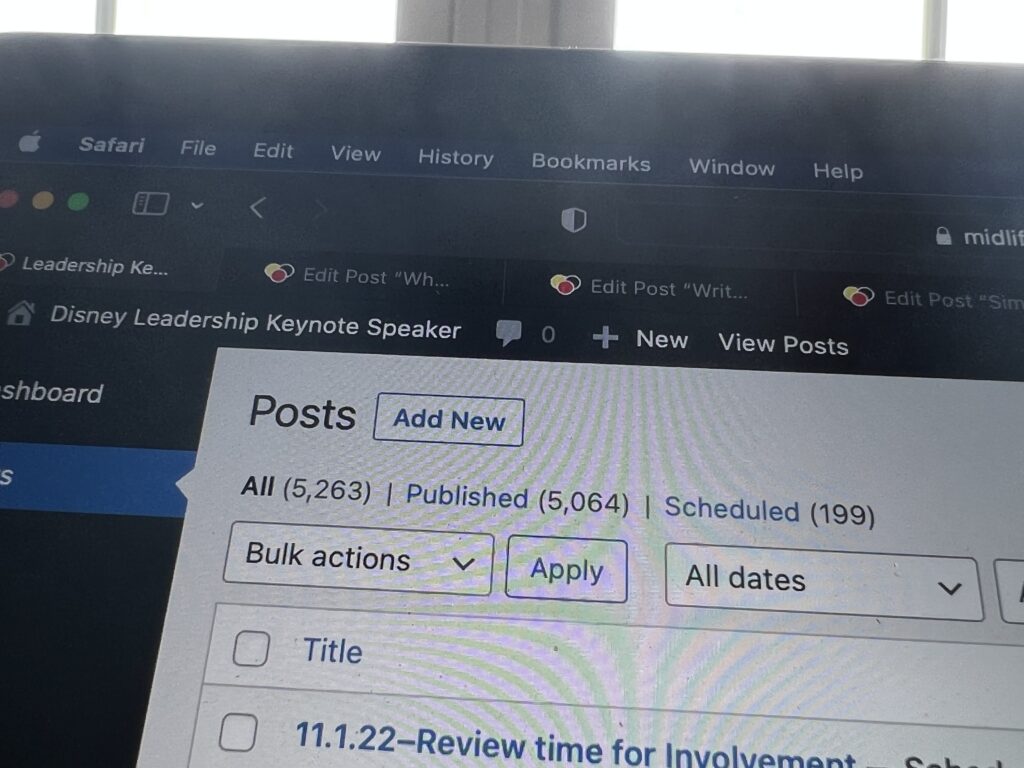 Ever write 50 blog posts in one day?
Yep.
When was the last time?
Two days ago.
Note: In the past three weeks the daily blog post writing average is roughly 15-30 posts per day.
After 13 years of prolific writing, still suffering (thriving) from writer's flood.
• • • • •
This website is about our HOME. This is the fifth of five daily, differently-themed blog posts about: (1) mind, (2) body, (3) spirit, (4) work, (5) home. To return to Mid Life Celebration, the site about MIND, click here.